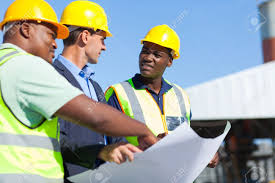 INTERESTED IN JOINING THE MID-ATLANTIC CONSTRUCTION SAFETY COUNCIL? If you are a safety professional, working in construction in the Pennsylvania, Delaware or New Jersey area and are interested in becoming a member of the Mid-Atlantic Construction Safety Council, please complete and return this:
Download the Membership Application and Info.
A.T. Chadwick Co., Inc.
Aluma Systems
American Anchor
Arch Insurance Group
Architectural Glass & Metal Association
Armor Guys
Belcher Roofing Corporation
Binsky and Snyder, LLC
Brand Energy & Infrastructure Services
Brandenburg Industrial Services
Bristol Environmental Inc.
C. Abbonizio Contractors, Inc.
C.L. Presser Company
CM3 Building Solutions, Inc.
Cippco, Inc
Cirignano Contracting Inc.
Clemens Construction Company, Inc.
Colden Corporation
Colony Hardware Corporation
Component Assembly Systems, Inc
Connor Strong Buckelew
ConstructSecure, Inc
Cornell & Company
Criterion Labs
DCOIT Enterprises LLc
DHH Construction
D.M. Sabia & Co., Inc.
Dale Construction Co., Inc.
Dan Lepore & Sons Co.
Diamond Tool Safety Services
EDA Contractors, Inc.
Elliott-Lewis/ Sautter Crane
Falasca Mechanical Inc.
Fall Proof Network Systems, Inc.
Finishing Trades Institute / District Council #21
Fowler Hirtzel McNulty & Spaulding LLP
Fromkin Brothers, Inc.
General Building Contractors Association
Gilbane, Inc.
Gloucester Terminals LLC
H.B. Frazer Company
Haines & Kibblehouse
Haztek Inc.
Healy Long Jevin
High Safety Consulting
Howell Safety Training & Consulting Group LLC
HSC Builders & Construction Managers
Hunter Roberts Construction Group
I.B.E.W. Local Union #98
IMC Construction
INTECH Construction, Inc.
Interior Finish Contractors Association
JHam Group Consulting, LLC
James Anderson Construction Company
Jenkintown Building Services
Joseph Dugan, Inc.
JPC Group, Inc.
Jupiter Painting Contracting Company, Inc.
L.F. Driscoll Co.
Lend Lease
Limbach Company LLC
Littler Mendelson
Madison Concrete
Madison Risk Group
Master Locators Inc.
Maxim Crane
McKee Risk Management Inc.
Med-Tex Services, Inc.
Melrose Enterprises, LTD
Miller Bros., Division of Wampole Miller Inc.
Miller Fall Protection
Mine Safety Appliances
Morgan Lewis
Myco Mechanics
National Glass and Metal Co., Inc.
Nickle Electrical Company
NJM Insurance Group
Norris Sales
OPCMIA Plasters 592
P. Agnes, Inc.
Palmer Masonry Restoration
Pennoni Associates Inc.
Philadelphia Area Labor Management Committee (PALM)
Philadelphia D&M
Panther East/ Black Cat Fasteners
Pro Safety Services LLC
Pullman/ Shared Systems Technology, Inc
PPL Energy Services (Burns Mechanical)
R.E. Pierson Construction Company, Inc.
Rettew
Rettew Field Services
Risk Control Associates
Road- Con, Inc.
Safety Research Inc.
Safway Services, Inc.
Safety Hawk Compliance Services
Sales Solutions, Inc.
Samuel Grossi and Sons, Inc.
Shoemaker Construction Company
Simplex Grinnell
Skanska USA Building Inc.
Sheet Metal Contractors Association (SMCA)
Spider, A Division of SafeWorks, LLC
Structural Group Inc.
Superior Scaffold Services, Iin.
T.N. Ward Company
TeKSolv
Thackray Crane Rental
The Graham Company
The Safegard Group, Inc.
The Tri-M Group, LLC
Thomas Compnay
Torcon Inc.
Travelers Insurance
Trico Lift
Turner Construction Company
Tutor Perini Building Corp.
USI MidAtlantic Services
United Rentals
Valcourt Building Services
Venus Supplies and Services
Walsh Construction
WORKNET Occupational Medicine
Worth & Company, Inc.
Zurich Risk Engineering
The MACSC consists of Construction Safety Specialists Representing: Construction Managers, General Contractors, Subcontractors, Insurance Companies, Insurance Brokers, Health Care, Union Representatives, Consultants, Construction Association Representatives and Others.