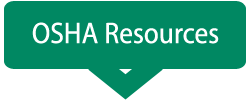 February 2021 – Be Prepared to Assist in an Emergency 
Download Recording: 
https://drive.google.com/file/d/1fUr4E95J3vuuPpDiyF2aUmh0Q-I0KGNs/view?usp=sharing
Download Presentation Slide Deck
January 2021 – Understanding OSHA Recordability, Reportability, Electronic Reporting
Download Recording: 
https://drive.google.com/file/d/1t5GaiUdQYBuNQWdSb_5eJ57aLIBawu1a/view?usp=sharing
Download Presentation Slide Deck 
Download OSHA Slide Deck
December 2020 – DOL & Compliance Standards Under the New Administration
Download the Meeting Recording – https://drive.google.com/file/d/1E7mWBOlEzXOrEpJmMDo0-NgDZjXYEv7l/view?usp=sharing
Download Presentation Slide Deck >>>
November 2020 – The Science of COVID-19, a Community's Response, and What Lies Ahead
Meeting Recording
https://macsc.us19.list-manage.com/track/click?u=dec12fa8e9b4c61040de86dbc&id=fda364a32b&e=f247ad5d74
Passcode: 8i.1E!73

The Science of COVID-19, a Community's Response, and What Lies Ahead slide deck
October 2020 – The View from the Crane Operator
Meeting Recording
https://us02web.zoom.us/rec/share/kx0etmcpVIrlniTSf4POxaxBMLwdQhZWdxAsfGmPRjlDXt3u170i9VIVWXTjfstW.xczSrfZpEyayrvQn
Access Passcode: U*Spq2EC
The View from the Crane Operator slide deck
https://drive.google.com/file/d/1MfurNGrqD062uEV-JsFT0JxmbtC25Gnb/view?usp=sharing
September 2020 – Leading Edge
Meeting Recording 
https://drive.google.com/file/d/1X33CnrjiekGeu8vcZ2U4XvCsi2BGFdJi/view?usp=sharing
Leading Edge slide deck
https://macsc.org/wp-content/uploads/2020/10/Leading-Edge-Behind-the-Scenes-2020.pd
August 14, 2020 – COVID-19 Construction Industry Update & Discussion virtual meeting – download here
June 18, 2020 OSHA – ASSP Trench Safety Stand-Down Webinar:
Download here

OSHA's Trenching and Excavation webpage and the National Utility Contractors Association (NUCA) Trench Safety Stand Down webpage
June 12, 2020 Council Meeting PPE Counterfeit Recording  
PPE Counterfeit Slide Deck
June 2020 – CPWR-NIOSH-OSHA -COVID-19 Webinar Series, covering Data-Driven Insights on Job Site Activity. 

A recording of the event is now available on

YouTube

and a PDF of the slides can be

downloaded here

.  Playlist on YouTube where all of the webinars in this series will be posted as they are available, which can be

accessed here

.
Multiemployer Worksite Policy and Sasser December 2019
General Industry, Construction & Emergency Services – The Partnership Before You Call 911
November 2019
ANSI standard changes – post MACSC meeting Mobile Elevating Work Platform (MEWP) Safety New ANSI A92.22 Safe Use and A92.24 Training Standards effective in December 2019 
October 2019 Selling Safety – Lesson from a former Supervisor
September 2019 Asbestos Awareness  – 
April 2019 "Building to Standard is Not an Option" Pepco Holdings
RecordKeeping 2019 NFPA 70E, 2018